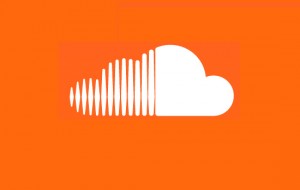 CD Baby friend and occasional blog contributor Praverb the Wyse has been thinking a lot lately about the best ways to use SoundCloud to promote your music.
He recently hosted a Twitter chat called "The Benefits of Using SoundCloud."
He also asked some of his followers on Twitter to comment on HOW they make the most of their music on SoundCloud.
Here are a few of those artists and their responses:
Ben Z
(https://soundcloud.com/benzmusic-1)
* Utilize all possible tags, metadata, and other data fields when uploading tracks. SoundCloud has greatly expanded these options over the years and there is no reason for your track to not come up in searches. Tag things properly and you will be found!
* Get yourself some quality artwork. People do judge a book by its cover — and music by its album art. Album art should be high quality and original. This is your first impression to your audience. Make it a good one!
* After you successfully upload a track on SoundCloud you should post it on all of your other channels to maximize its reach. Be aware of time zones and peak hours on your social channels so that your upload will be noticed as much as possible in the first few hours. After that it will quickly become buried in peoples' feeds.
Es-K
(http://www.soundcloud.com/rwronci)
* Use SoundCloud to share drafts and show progression. It's ok to put up rough material as long as you do it often enough. SoundCloud is great for putting singles and music that you want streamed up as well – but other avenues such as CD Baby and Bandcamp can be better for your discography.
* Always participate in the community and give feedback to your fellow users!
Ologist
(https://soundcloud.com/ologistbbb)
* Artwork is key; it instantly gives people a perception of the song, quality, etc. It's the first impression.
Big Sto 
(https://soundcloud.com/defender-of-the-art
* Repost, repost, repost. It's the virtual version of word-of-mouth. More people see it. More people listen.
———-
Check out our article "How to Promote Your Music with SoundCloud" for more tips and information.
And remember, CD Baby is integrated with SoundCloud — so you can distribute any music you've uploaded to SoundCloud worldwide via CD Baby, and any track you're selling through CD Baby can be uploaded to SoundCloud with the push of a button!